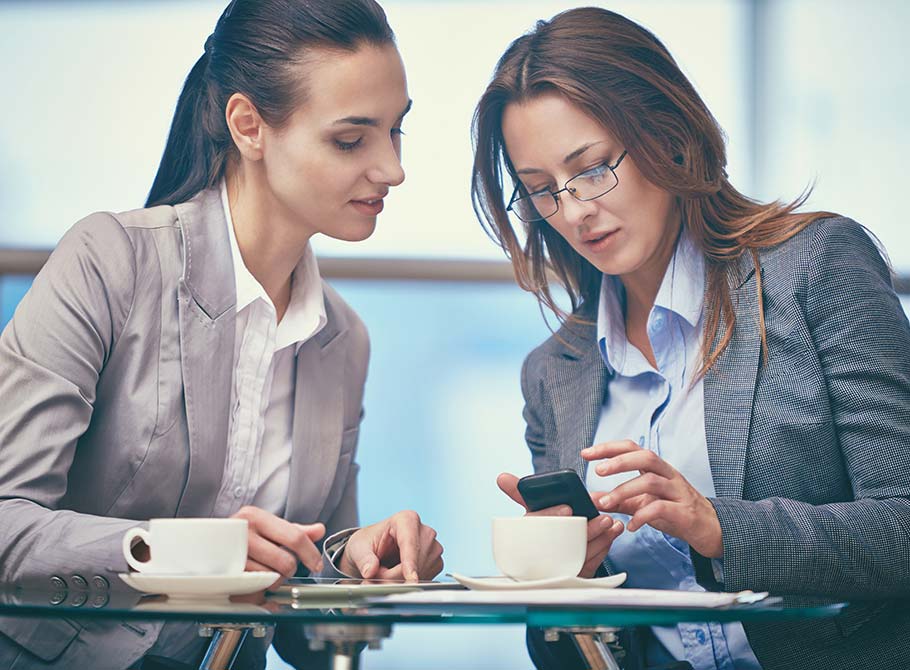 Improved productivity is one of the key benefits of digital technology. According to a 2016 Frost & Sullivan study, using smartphones at work increased productivity by 34 percent. Individuals who used smartphones at work gained an average of 58 minutes of work time daily and another 58 minutes of personal time daily. About 41 percent of the study's respondents said that smartphones promote greater flexibility at work. Another 35 percent of respondents claimed that smartphones enhanced the quality of their work.
But digital technology firms are constantly churning out new platforms and tools. Not surprisingly, companies can end up overwhelmed by the large number of productivity-boosting technologies currently available in the market. But the good news is that they do not have to be. Below are some digital technologies that companies must invest in to increase employee productivity:
Cloud
One of the main reasons the cloud is now being used in various industries is that it ensures constant productivity by providing 24/7 access to vital information and other resources. Imagine that you are out of the office and then your boss suddenly calls you to make a presentation for their emergency meeting? Prior to the cloud, this can be a very stressful situation. But because businesses now store corporate documents in cloud storage platforms, last-minute tasks are now easy to accomplish. You can simply download the files you need, work on the presentation using your tablet or smartphone, upload the finished presentation to your company's cloud storage account and then send your boss a link where they can download it.
Apps
Companies always stress the importance of collaboration and teamwork. The problem, however, is that a company's environment is sometimes not conducive to collaboration and teamwork. A project's developers may be living in different time zones, rendering meetings difficult. In some cases, they may be working in the same facility, but are too busy with other responsibilities to regularly hold meetings about their project's progress. It is therefore hard to keep track of the project's progress, which will undermine its success.
Apps can address this problem by simplifying coordination and communication. An app can serve as a one-stop work dashboard where a team can post questions about their project and share information about it. The app can likewise provide real-time updates on all aspects of the project, from identifying action items to delegated tasks. As a result, time and distance are no longer barriers to successfully accomplishing a project. Moreover, tedious processes such as endless back-and-forth emails and constant updating of Excel files are eliminated.
Analytics
Analytics can be used to develop a more specific approach to employee training. A company can create profiles of each of its workflows—including the mistakes workers are likely to commit in each workflow. The company can then zero in on these mistakes and focus their employee training on how to prevent these. With the relevant information produced by analytics, businesses can immediately pinpoint what exactly they should train their employees on, saving time and money as a result.
While digital technology is extremely powerful, its full potential can be maximised only through proper use. Company owners must first identify the problems that they want to solve. Is it repetitive mistakes in workflows? Operational practices that waste resources? Employee habits that compromise the security of corporate data? Only then can they find out which technologies they really need.
ADEC Philippines is the managed services provider of ADEC Innovations. We offer robust, customised technology solutions to achieve your business objectives across your companies' operations. For more information about our information technology outsourcing solutions, please visit https://www.adec-philippines.com/it-outsourcing-philippines.
References
Clevidence, A. (2016, August 29). "How The Cloud Improves Employee Productivity." LinkedIn.
Retrieved February 2, 2017, from https://www.linkedin.com/pulse/how-cloud-improves-employee-productivity-amy-clevidence
Dholakiya, P. (n.d.). "3 Productivity Apps for Boosting Teamwork and Employee Collaboration."
Entrepreneur. Retrieved February 2, 2017, from https://www.entrepreneur.com/article/240375
Turek, M. (2016, August 3). "Employees Say Smartphones Boost Productivity by 34 Percent: Frost & Sullivan Research." Insights.
Retrieved February 2, 2017, from https://insights.samsung.com/2016/08/03/employees-say-smartphones-boost-productivity-by-34-percent-frost-sullivan-research/