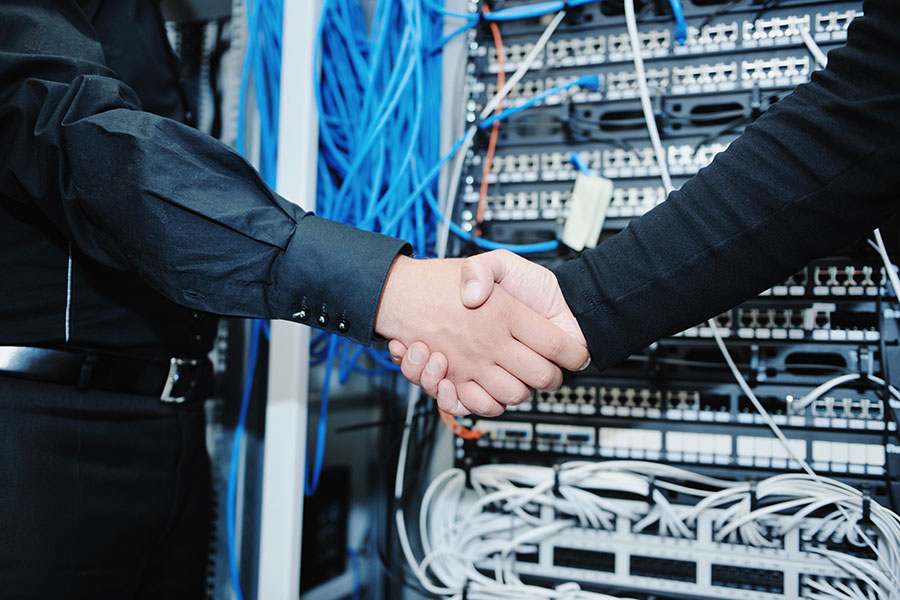 Managed services are extremely beneficial to businesses. They allow companies to focus on their key operations by shouldering their non-core tasks. Business efficiency and competitiveness increase as a result. Furthermore, risks are reduced because certain operations are entrusted to technical experts like managed service providers (MSPs).
But some companies remain apprehensive about using managed services because of certain myths regarding managed services. These myths drive companies to continue running all of their operations—both core and non-core—leading to lower productivity and potential risks.
MYTH 1: "Managed services will jeopardise the jobs of our IT department staff!"
This myth is probably the main reason companies are reluctant to avail themselves of managed services. A traditional IT department is expected to attend to all of the IT needs of an entire company. Not surprisingly, companies believe that availing themselves of managed services is tantamount to doing away with their IT department.
What these companies do not realise is that no matter how hard they try, an IT department will never be all things to all people. In fact, collaborating with an MSP will actually boost an IT department's productivity. The IT department can delegate to the MSP its minor tasks, freeing it to focus on its strongest skillsets. When the IT department devotes its time to its strongest skillsets, it will be able to come up with innovations that will increase its company's bottom line.
MYTH 2: "We don't need an MSP. Our company data is secure, anyway.
Companies can no longer afford to become complacent with regards to data security. Hackers nowadays have devised extremely crafty means to infiltrate and destroy even the most secure and sophisticated corporate data. A data breach is not something companies should take lightly—it has serious financial and reputational consequences. The Ponemon Institute's 2016 Cost of Data Breach Study pointed out that "the average consolidated total cost of a data breach grew from USD 3.8 million [in 2015] to USD 4 million [in 2016]." UK-based fraud company Semafone's 2014 survey added that "[86.55 percent] of customers would shun brands [that experienced] a data breach."
An MSP is a worthwhile investment when it comes to ensuring data security. MSPs are not only capable of addressing data breaches; they can also prevent network failures and issues. An MSP might mean additional expenses for now, but the amount companies will spend on it is only a fraction of what they will stand to lose in the event of a data breach.
MYTH 3: "Only big companies need an MSP. My business is just a small one."
It is true that many big companies work with MSPs. But small and medium enterprises (SMEs) will also benefit immensely from MSPs. Many SMEs cannot afford to buy or maintain technology platforms that will help move their businesses forward. And this is where MSPs can help them―MSPs can provide SMEs with much-needed technology at more reasonable prices. Access to technology, in turn, will enable SMEs to expand and earn more.
Certain myths make managed services appear as a needless expense. But these myths clearly show a lack of understanding of the real costs of issues such as network downtime, lost productivity and brand damage due to data breaches. Once company owners realise that these issues will cost them more than investing in managed services, then they will have a better understanding of the value of managed services.
ADEC Philippines is the managed services company of ADEC Innovations. We provide solutions and services that enable organisations to focus more on their core competencies, improving their overall performance in the process.
References
Hanks, M. (n.d.). "Busting Common Managed Services Myths." Continuant. Retrieved January 5, 2017, from http://www.continuant.com/blog/busting-common-managed-services-myths/
IBM. (n.d.). 2016 Ponemon Cost of Data Breach Study. Retrieved December 23, 2016, from http://www-03.ibm.com/security/data-breach/
Semafone. (2014, March 27). 86% of customers would shun brands following a data breach. Retrieved December 29, 2016, from https://semafone.com/86-customers-shun-brands-following-data-breach/