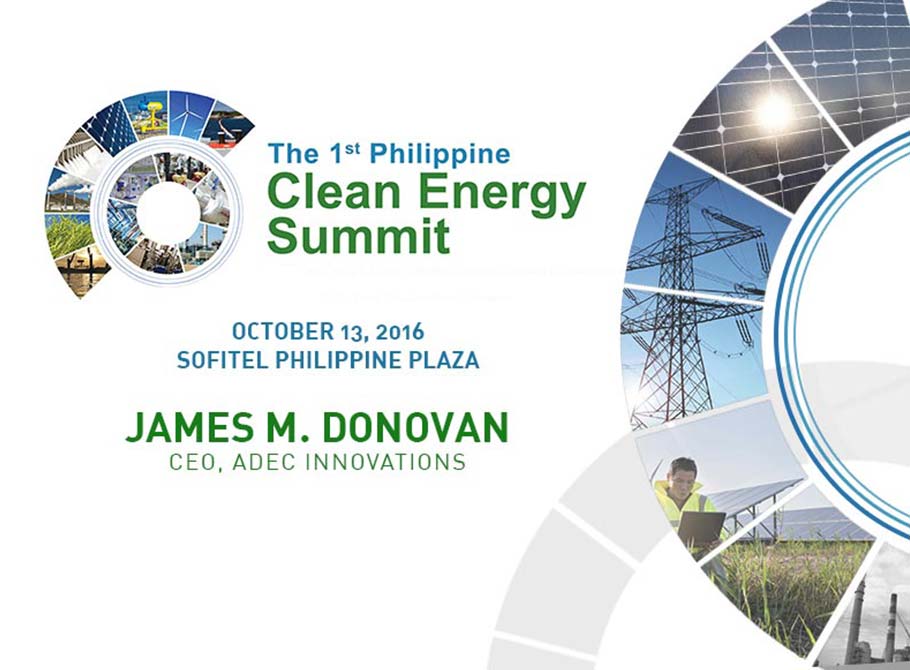 Manila, Philippines – James Donovan, CEO of ADEC Innovations, will be sharing his professional expertise on data management at the 1st Philippine Clean Energy Summit on October 13, 2016, at the Sofitel Philippine Plaza.
With the audience to be comprised of business and political leaders supporting energy management, Mr. Donovan's presentation, "Data Management to Support the Clean Energy Transition" will cover key discussion points on the importance of managing the global energy mix, as well as the value of data management for the energy sector in advancing clean energy initiatives.
Mr. Donovan strongly believes that it is possible to shift to clean energy in the near future. "Data is the new currency. Through data management, we can fast-track this transition," he explains.
ADEC Innovations is an impact investing company that designs, develops and delivers diverse data management and technology solutions for the Environmental, Social and Governance (ESG) sector.
THE 1st Philippine Clean Energy Summit serves as a platform that brings together high-level stakeholders across the country to discuss and develop national strategies for energy independence and clean energy towards the achievement of sustainability and economic growth.