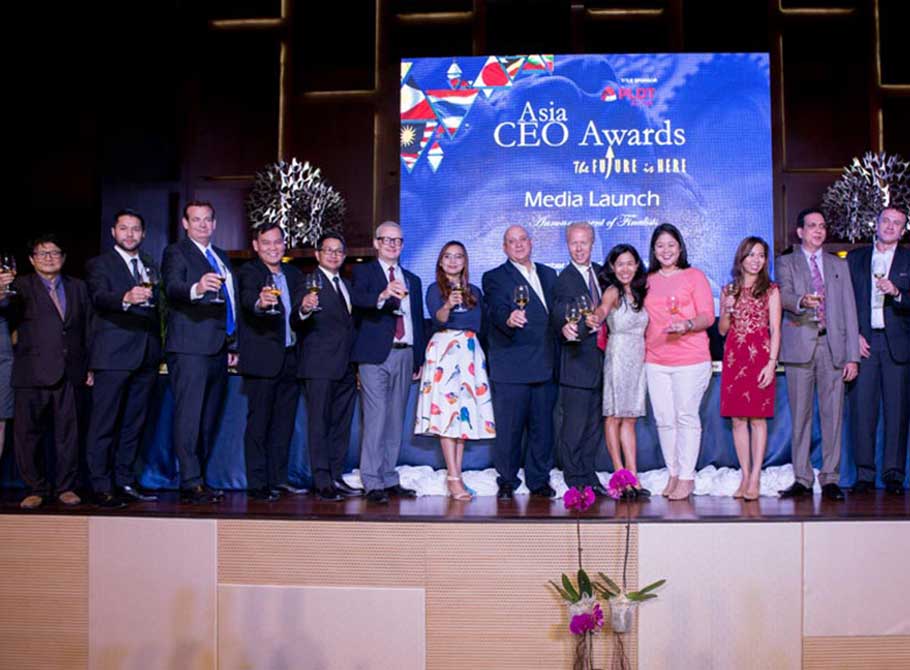 (Manila, Philippines – 23 September 2016) ADEC Innovations CEO, Mr. James M. Donovan, has been named as finalist to Asia CEO Awards' Expatriate Executive of the Year, which honors extraordinary foreign leaders with exemplary contribution in developing Filipino talent.
Mr. Donovan was one of the eight finalists identified by the esteemed panel of judges which includes economist Dr. Bernie Villegas, Pag-ibig CEO Atty. Darlene Berberabe, and former Governor of the Central Bank of the Philippines Jose Cuisia among others.
An American investment banker who had sharpened his business savvy in top investment firms, Mr. Donovan had foreseen the Philippine outsourcing industry boom and rightly assessed the capability of Filipino talent to sustain that growth. In the midst of the 1996 Asian financial crisis and together with local entrepreneur Carol Esguerra, he laid the foundations for the American Data Exchange Corporation, a business that delivered outsourcing services in non-voice, back office processes. Twenty years later, Mr. Donovan developed that company into the global force of 5,000 professionals we know as ADEC Innovations, an impact investing company dedicated to designing, developing and delivering a diverse portfolio of Environmental, Social and Governance solutions.
Mr. Donovan's emphasis on innovation has fueled the organisation's profitability, empowering the organisation to promote sustainability and place it at the core of ADEC Innovations' business agenda. As a global thought leader in sustainability, he spends as much time in growing ADEC Innovations as he does promoting the United Nations' Sustainable Development Goals (UN SDGs).
In the 20 years he has lived in the country, Mr. Donovan has empowered Filipino professionals to take a crucial role in global innovations and sustainability initiatives such as CDP (formerly the Carbon Disclosure Project) and the Zero Discharge of Hazardous Chemicals (ZDHC) Foundation. These organisations utilise the power of data technologies and Filipino professional talent to empower international businesses and organisations to make a real impact on the world.
Mr. Donovan's exemplary leadership has been recognised in the Asia CEO Awards before. Together with CFO Ms. Esguerra, he won the Executive Leadership Team Award in 2013. Moreover, ADEC Innovations was recognised as the Technology Company of the Year through its member company, Envirosite Corporation in 2014. It was also a consistent finalist in the Most Innovative Company of the Year category in 2011, 2013 and 2014.