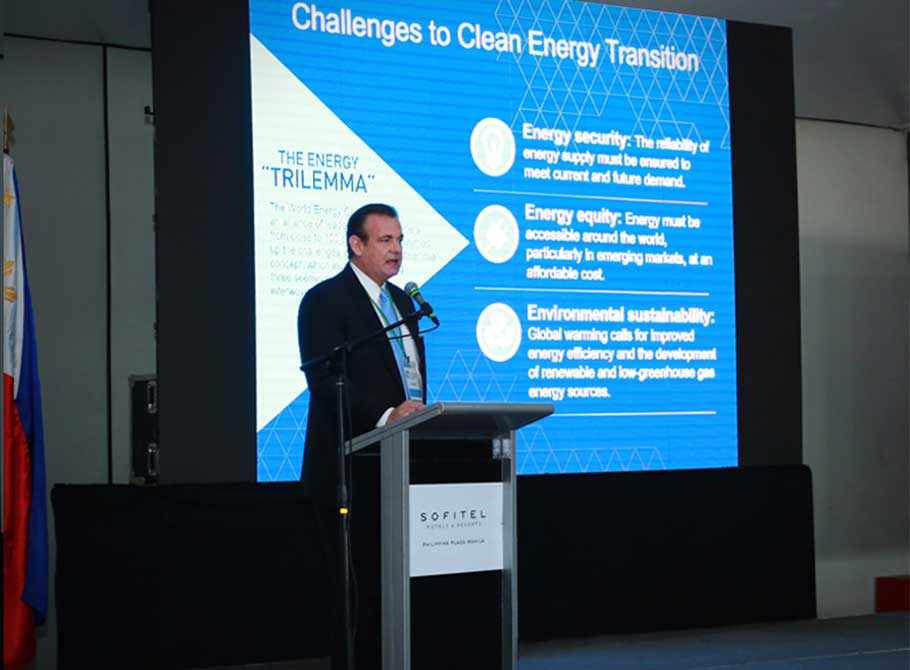 Manila, Philippines – "Globally, regionally and nationally, fossil fuels meet the majority of our energy needs, and this situation will continue as our energy demands increase—unless we harness the power of data to guide us on how to manage our energy mix and transition to clean energy," impact investing leader James M. Donovan explained at the 1st Philippine Clean Energy Summit last October 13, 2016, at the Sofitel Philippine Plaza.
"Data is the new currency. Through data management, we can fast-track the shift to clean energy in the near future," he said.
Mr. Donovan added, "The main challenge to clean energy transition, called 'The Energy Trilemma' by the World Energy Council, is balancing energy security, energy equity and environmental sustainability, and these concerns can be addressed by finding the value proposition of proper data management for the energy sector."
Mr. Donovan remains optimistic in advancing clean energy initiatives. As CEO of ADEC Innovations, an impact investing company that designs, develops and delivers diverse data and management solutions for the Environmental, Social and Governance (ESG) sector, he has helped some Fortune 500 companies with their energy management issues.
For his expertise in data and management solutions, Mr. Donovan was invited to speak before business and political leaders supporting energy management on the importance of managing the global energy mix, as well as the value of data management for the energy sector.
The 1st Philippine Clean Energy Summit serves as a platform that brings together high-level stakeholders across the country to discuss and develop national strategies for energy independence and clean energy towards the achievement of sustainability and economic growth.