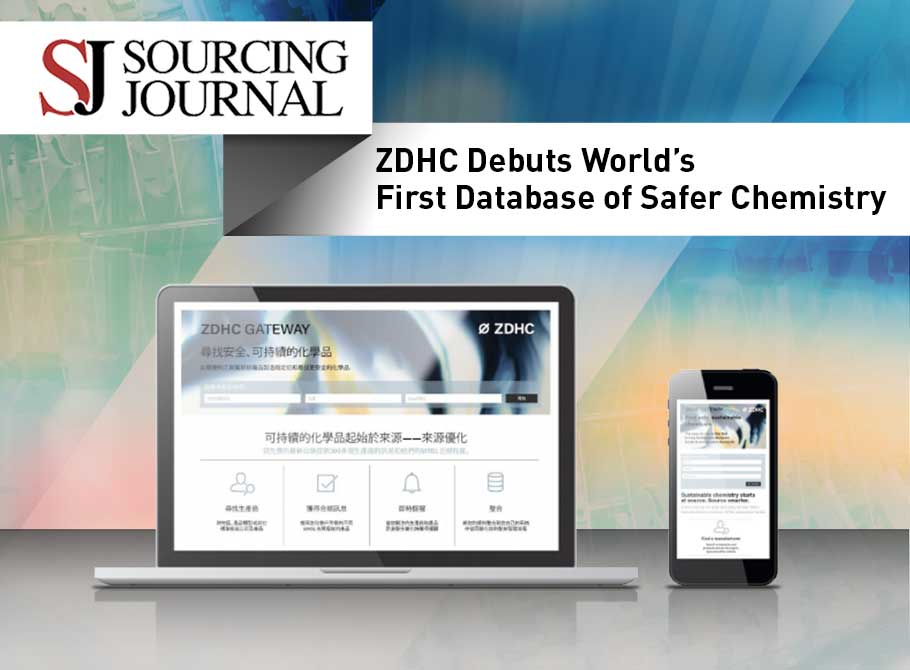 The Zero Discharge of Hazardous Chemicals (ZDHC) group has debuted the world's first safer chemistry database.
The compliance initiative, in partnership with ADEC Innovations, launched the ZDHC Chemical Gateway, a database for safer chemistry that helps chemical producers, brands and suppliers make better sourcing decisions.
Following the creation of its Manufacturing Restricted Substances List (MRSL), the ZDHC made significant progress in eliminating the use of hasardous chemicals throughout supply chains, but suppliers still find it challenging to source safer options. That's where the ZDHC Chemical Gateway comes in. Based on a chemical buyers' evaluations, the tool measures a product's level of compliance with the ZDHC MRSL.
"Creating this sort of system doesn't happen overnight," ZDHC executive director Frank Michel said. "But it will be invaluable in providing clear, easily-accessible information on whether a chemical conforms with the ZDHC MRSL."
Currently, the ZDHC Chemical Gateway is being tweaked according to input received from select companies that are testing the platform to ensure it's effective and scalable. Up to 1,000 suppliers will be invited to try the platform at the ZDHC-CNTAC Conference on Hazardous Chemical Control & Sustainable Manufacturing in Shanghai next month. At the end of November, up to 30 suppliers, ranging from small regional suppliers to larger multinationals, will participate in the final stages of the ZDHC Chemical Gateway's testing.
The ZDHC Chemical Gateway is expected to be available to the public by early 2017.
*This article was first published in Sourcing Journal.